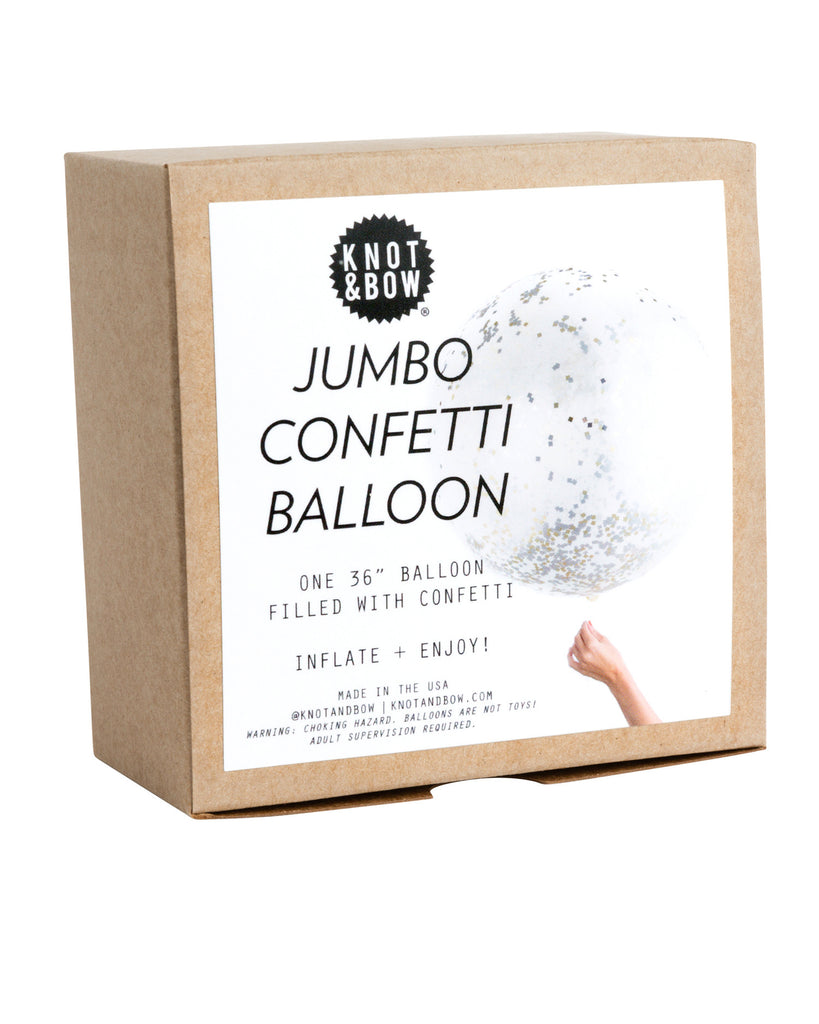 Whether you're going for a burst of color or something that sparkles, our 36" Jumbo Confetti Balloons are sure to make an impact. We use the highest quality latex balloons and our own custom confetti blend, both made in the USA and lovingly assembled in our Brooklyn studio.
•  1 pre-filled jumbo latex balloon (not inflated)
•  36" diameter
•  Length of Knot & Bow Twine to tie to balloon
•  Helium or hand pump is recommended
•  Made in USA and assembled with ♥ in Brooklyn
*Pro-tip:  Fill your jumbo balloon half way with regular air to get the confetti to stick to the sides (as shown) and top it off with helium to make it float. If you want the confetti to pool at the base and move with the balloon, skip the regular air and fill it with completely with helium. Looks cute both ways!
*Please Note: Our metallic confetti has sharp edges and is intended for decoration, not to be popped.